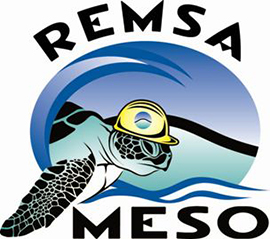 Coastal & Marine Division – Marine Endangered Species Observer (MESO) & Marine Construction Support Program
The Coastal and Marine Division's primary goal is to facilitate marine related activity while supporting national, state and local conservation efforts. We provide government approved observers to support hopper dredges, dredge companies, and other offshore operations. Our Marine Endangered Species Observer (MESO) program has evolved and expanded to include a much broader range of services to the marine construction industry. Our clients include federal, state and local governments and port authorities, as well as private commercial construction and non-profit organizations.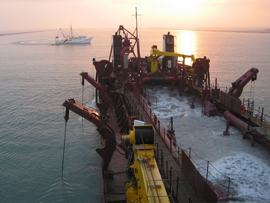 REMSA, Inc. specializes in training and providing Marine Endangered Species Observers (MESOs). Our MESOs are highly skilled in species identification and knowledgeable of all state and federal laws and regulations. Each Observer is fully trained and certified (NMFS and/or BOEM) to perform this specialized work. Our biologists have expertise in assessment of Benthic and Pelagic Ocean and coastal resources and conduct Ornithological surveys as part of or in conjunction with Mammal and other endangered species surveys.
Our MESOs work closely with other contractors to help eliminate unnecessary impact on protected species to achieve a successful balance between environmental requirements and construction needs. Using existing and new academic and professional skills developed by our observers, we have expanded our program to provide protected species monitoring and conservation services for all marine species impacted by any marine related activity. We have corporate staff available 24/7, 365 days a year when jobs are in progress.
Services Overview
NMFS- approved – Marine Endangered Species

Observers (MESO)

Sea Turtle Abundance and Relocation Trawling
Sea Turtle Non – Capture Sweep Trawling Services
At-Sea Marine Mammal Monitoring
Manatee Observers
At-Sea Large Whale Monitoring
At-Sea Sea Turtle Monitoring
Sea Turtle Nest Monitoring
Migratory/Shorebird Bird and Nest Monitoring
At-Sea Sturgeon Monitoring
Water Quality & Turbidity Monitoring
Water Quality Compliance & Permitting
Contaminated Sediment Characterization
Dredge Material Testing & Evaluation
At-Sea Fisheries Observers
GIS-Based Spatial Analysis & Mapping
Endangered Species Educational Programs